Clear Aligners in Norton OH
---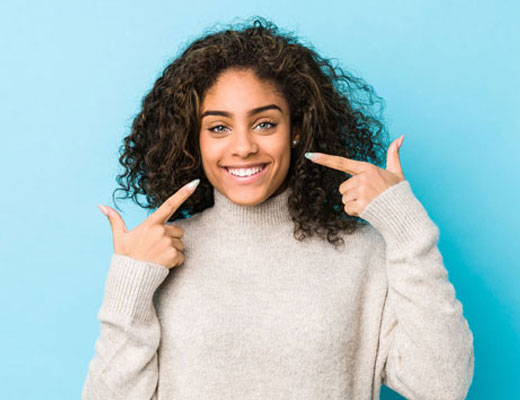 Have you been told that you might need braces? There's good news! Many people who need braces can benefit from clear aligners instead! Clear aligners are a fantastic alternative to braces. Like braces, clear aligners can realign your teeth and correct orthodontic problems that could be impacting the health of your teeth!
Unlike braces, clear aligners are virtually invisible! For someone who would like to enjoy the benefit of braces without the visual distraction that aligners cause to your smile, clear aligners in Norton OH may be the best solution for you.
Why Get Clear Aligners?
There are many reasons to get clear aligners. Below are some of the reasons that homeowners choose to get clear aligners.
Aligners are easy to clean

Clear aligners can be removed for eating

Clear aligners are subtle and almost impossible to see
Who Needs Clear Aligners?
You may benefit from clear aligners if:
You have healthy teeth and good oral hygiene

You would like to have straight teeth, but you don't like the look of braces

Your orthodontist has told you that you would be a good candidate for clear aligners
Not everyone is a good candidate for clear aligners, so you'll need your orthodontist to give you an evaluation before you'll know whether this is a good solution for your crooked teeth.
How Can I Get Clear Aligners?
If you're interested in clear aligners, you'll start by getting an evaluation. Aligners aren't for everyone! But we'll be able to tell you when you come in to our office.
If we decide that aligners can help you meet your orthodontic goals, we'll make an impression of your teeth and take x-rays to send a lab. They'll use this information to make your clear aligners.
Putting on clear aligners is easy. You'll be asked to wear aligners for a certain period of time each day. As your teeth shift into alignment, we'll have you switch to new aligners to help your teeth get even closer to your goal.
Benefits of Clear Aligners
Below are some reasons people love clear aligners:
They're much harder to see than braces – they're almost invisible!

Clear aligners work like braces, without the hassle of braces.

Aligners can be put on and taken off by you. Unlike braces, you'll never need to go to the hassle of getting your wires tightened.
Make Your First Clear Aligner Appointment Today
At Hockenberger Orthodontics, we help patients improve their smile! For more information about orthodontic services in Norton OH, call today.