In-House Aligners in Norton OH
---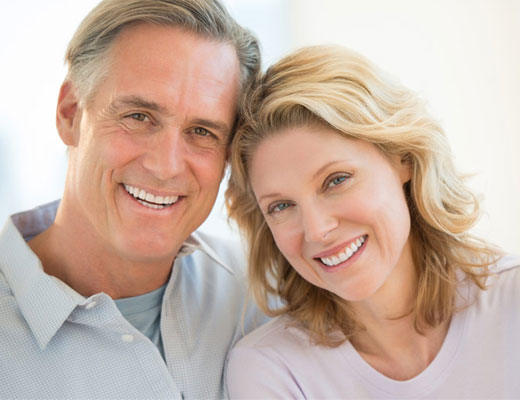 When you think of straightening your teeth, do you imagine getting braces? Traditional braces aren't the only way to get straight, beautiful teeth! At Hockenberger Orthodontics, we make in-house aligners that can align teeth without the appearance of braces.
While braces used to be the orthodontic appliance of choice for people who wanted straight teeth, clear aligners are gaining popularity – for good reason! Hockenberger Orthodontics is your source for clear aligners in Norton OH.
Why get clear aligners for your teeth?
You can remove them for eating

They're easy to clean

They're subtle and almost impossible to see
How Do Clear Aligners Work?
We'll start by deciding whether clear aligners are right for your teeth. Not all people benefit from clear aligners. Some people need braces or another orthodontic tool to get the teeth they want.
Once we've decided that clear aligners are right for you, we'll use records like x-rays or an impression of your teeth to make a plan for realigning your teeth. You'll get a series of clear aligners, with each aligner designed to change the position of your teeth in subtle ways.
You'll be asked to wear your aligners for a certain period of time each day. After a while, you'll swap out one set of aligners for another. Each time you switch from one set of aligners to another, your teeth will be subtly changed. You'll be done wearing aligners when you've reached your goal.
Benefits of Clear Aligners in Norton OH
There are many benefits of clear aligners over braces:
Aligners are hard to see. Some people hesitate to get braces because they don't like the way braces look. Aligners can do their job without interfering with the appearance of your smile.

Easy to take on and off. Aligners are easy to put on and take off for cleaning, eating and other activities. That means your aligners will never get in your way – and they won't stop you from eating the foods you love!

Effective. Aligners get the job done, just like braces. In some cases, they're even more effective than braces!
Contact Us for an In-House Aligner Appointment Today
At Hockenberger Orthodontics, we can help you achieve the beautiful smile you've always wanted. For more information about orthodontic services in Norton OH, contact us today.